Ekenäs Old Town
Ekenäs Old Town with its wooden houses spreads out to the seashore. Ekenäs has for centuries been populated by skillful craftsmen, and that can be seen from the old street names. Visit the beautiful stone church, wander through the centuries-old streets and pop in for a coffee in one of our cozy cafés.
Today there are still many craftsmen in Ekenäs, including shoemakers, watchmakers, furniture upholsterers and restaurateurs, carpenters, seamstresses and a framing shop. Ekenäs' cosy bakeries and cafés are very popular, as are the market days on Wednesdays and Saturdays, especially in summer.
The streets of the Old Town are still inhabited. You can carefully look over the fences to the gardens as you stroll on the narrow alleys. So called gossip mirrors, decorative gates and window ornaments in different designs are nice details to look at. At Christmas time, those walking around the Old town can see a glimpse of a Christmas tree, an old tiled stove or a beautiful mirror door.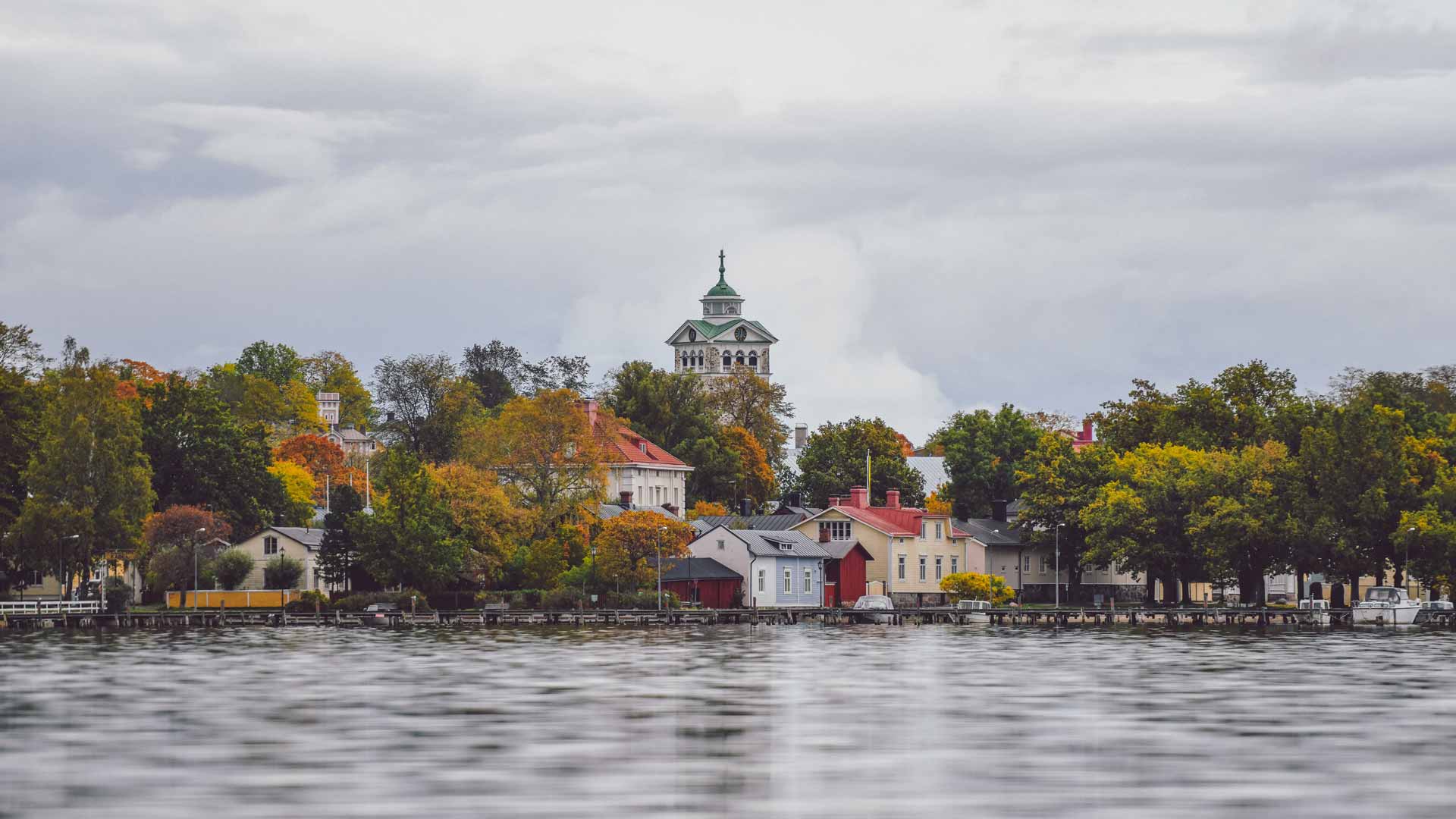 Stroll along the seashore
Basa Square next to Stallörsparken is a suitable starting point for a walk along Västvallen. There you can enjoy the sea views. The old shame pole in Basa Square recalls the days when public punishments were common.
At the beginning of the walk you pass the Old Sauna, a large brick building that was built in 1903. It was built as a bathhouse for the Russian high society. The building was the city's public sauna until the late 1960s.

During the walk along the beach you can admire the Old town's wooden houses, small boat harbours and lush parks. At Södra viken is the small, beautiful Våghus Park, with memorial stones to two Knights of the Mannerheim Cross, Tor Lindblad and airman Hans Wind. In Våghus Park you can also see when paddlers steer off to sea. In the Skepparträdgården Garden, which is a short walk away, you can ring the bell that is part of the artist Helene Schjerfbeck's memorial.
***